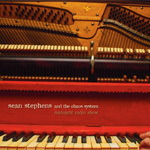 "BLACK MARKET CHAOS" Live @
The Cameron House, Thursday July 19th. This newly created version of The Chaos System is having a party and you are invited! With very special guest DUBMATIX!

Midnight Radio Show is on the air! Check our discography for the latest chart action details!

Check out:
MRS on iTunes
Our MySpace
The YouTube Video
Our Guestbook

07.16.07

Our latest project is BLACK MARKET CHAOS. The new group is a composite of players from BIG SUGAR, TRUTHS AND RIGHTS and THE CHAOS SYSTEM.

Check em out on MySpace!

02.01.07

The Midnight Radio Show is now on iTunes! Check us out by clicking here.

01.01.07

Check our MySpace site for Music, Video and a lot more!

11.29.06

See our latest video on YouTube! Special Thanks to Dan Ilic for his generous support, talent and love...


11.12.06

Midnight Radio Show is now airing on the following radio stations (click to play in iTunes);

CFRC - Kingston, ON
CKMS - Waterloo, ON
CIUT - Toronto, ON
CHUO - Ottawa, ON
CIBL - Montreal, QC
CJMQ Lennoxville P.Q.
CFRU Vancouver B.C.
CHYZ Ste. Foy P.Q.
CAPR Sydney N.S.
CHRY Toronto On
CHRW London On
CKDU Halifax N.S.
CJSF Burnaby B.C.
CFMH St. John N.B.
CJLO Montreal P.Q.
CJSW Calgary Alb
CFCR Saskatoon Sask.
CFBX Kamloops B.C.
CIBL Montreal P.Q.
CFRE Mississauga On
CKLU Sudbury On
CFMU Hamilton On
CITR Vancouver B.C.
CKUM Moncton N.B.
CKUW Winnipeg MB
CFOU Trois Rivieras P.Q.
CFRO Vancouver B.C.
CIXS Montreal P.Q.
CKMN Rimouski P.Q.
CHMR St. John's Nflnd.
CKSY Ste. Anne P.Q.
CISM Montreal P.Q.
CJAM Windsor On.
CFBU St. Catherines On.
CFRC - Kingston, ON
CFCR - Saskatoon, SK
CHMA - Sackville, NB
CKUT - Montreal, PQ
CKDU - Halifax, NS
CFBX - Kamloops, BC
CFBU - St. Catherines, ON
CFRO - Vancouver, BC
CFRU - Guelph, ON
CFMH - St. John, NB
CHMA - Sackville, NB
CJSF - Burnaby, BC
CKUT - Montreal, QC
CFUR - Prince George, BC
CKXU - Lethbridge, AB
CFUV - Victoria, BC
CKLN - Toronto, ON DJ Chocolate!
CAPR - Sydney, NS
CAJT - Rimouski, QC
CJSR - Edmonton, AB
CILU Thunder Bay, ON

11.05.06
Check out our GUESTBOOK, and drop us a line.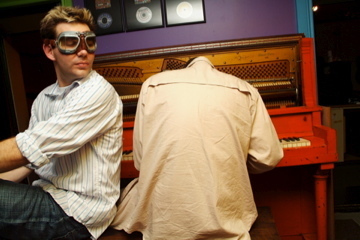 11.01.06
DUBMATIX Re-Mix!
Our good friend DUBMATIX (the worlds greatest Dub Master) has created a DUB version of "It's a Miracle" (Rebel Rock). Send us a request and we will email you the MP3. It's a knock-out!
www.dubmatix.com



10.23.06
Check back often for updates on our latest CD release promoted by our winning team at Music Media Network!
www.musicmedianetwork.com
10.13.06
Midnight Radio Show hits airwaves at midnight tonight!